A guide to implementing Schema to your post
Now you can simply add the schema to your post by following the below instructions.
1. Login to your account.
2. Create a table and add the products.
3. Enable the "Schema" option that you can see just below the "Theme color" option.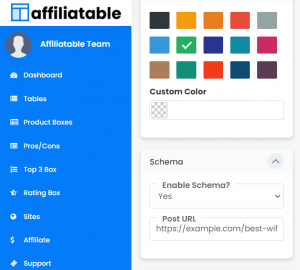 4. Add the actual Post URL where you will be inserting the table.
5. Click "Save" button, copy the code and add it to the post.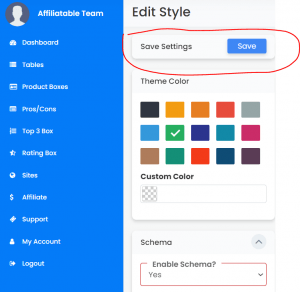 Tip: Either use only one Schema per post (Table schema, Top 3 box schema or Product box schema)